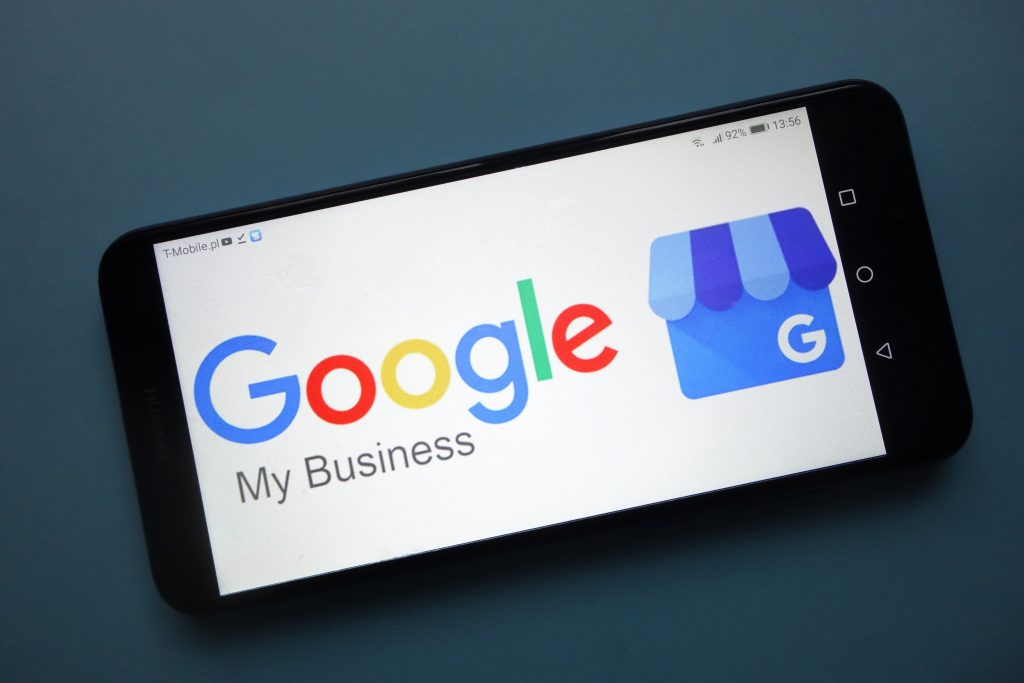 As COVID-19 continues to change the way we do business and how we interact with merchants, Google has made a few very important updates to Google My Business (GMB) listings. These updates allow merchants to more accurately inform customers how and when they're operating.
In particular, restaurants and food merchants have been drastically affected as dining options have been severely limited or shut down altogether. As Google rolled out their new GMB updates, merchants were able to mark themselves as temporarily closed as well as adding secondary hours and COVID-19 messages to present their operations directly in Google Search and Maps.
Google My Business Third-Party Food Delivery Services
Throughout the coronavirus pandemic restaurants have shifted in enormous numbers to carryout, delivery, or curbside pickup. To address this new reality Google added more third-party delivery partners to GMB listings to allow delivery from an additional 25,000 restaurants directly on the search engine itself.
This has been a point of contention with some restaurant owners as different delivery partners charge largely varied percentage fees depending on the origin of the order (whether ordering from a restaurant website directly or from the third-party delivery service). Initially some restaurant owners complained of having third-party delivery services added to their GMB listings they did not have previous relationships with and causing confusion and frustration for both owners and customers. To address this issue, Google has stated it will improve ways for restaurant owners to indicate their preferred third-party food delivery service partners on their GMB listing moving forward.
Common Attributes in Google My Business for Restaurants
Previously-available attributes to add to a Google My Business restaurant listing included options and services such as outdoor seating, takeout, meals served (breakfast, lunch, dinner), and wifi availability. With these attributes, customers were able to see what to expect from the location in question.
Due to the coronavirus pandemic, restaurants across the nation have had to adjust their service capabilities to protect the health of their staff and patrons as well as comply with city and state ordinances regarding business operations. As operations shifted, previously-available Google My Business attributes for restaurants and food merchants didn't adequately inform customers of new availabilities.
The 3 New Attributes in Google My Business for Restaurants
Cue Google rolling out 3 new attributes for Google My Business listings useful for restaurants open during the COVID-19 pandemic. These three new GMB attributes are: dine-in; curbside pickup; and contactless delivery. With some restaurants radically changing their entire service model, some establishments have even done away with indoor dining for good. Regardless of future plans, the current need of restaurants for safe, minimal, or contactless food service gave rise to these new options.
During the coronavirus pandemic over 3 million restaurants have added or updated their dining attributes. While social distancing guidelines are being followed, these three new Google My Business attributes have allowed restaurants to update their COVID-19 operations to share easily with customers on both Google Search and Maps.
To support all types of restaurants and food merchants, Google has even allowed virtual kitchens, also known as ghost kitchens, to verify their businesses on Google My Business.
How to Add New Google My Business Attributes for Restaurants
Now that Google has introduced these new options it's time to learn how to add attributes in Google My Business. To add or edit attributes in Google My Business for restaurants, follow a few simple steps:
Sign in to your Google My Business profile
Open the restaurant location you want to manage
Click "Info" on the menu
Find the "Add Attributes" option and click "Edit"
Scroll through the available options for your type of business (in this case, restaurants) or search for the attribute you want to add
After adding all the attributes you want, click "Apply"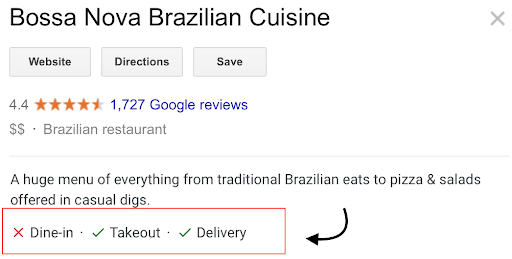 The options you have opted for will display prominently on your profile after you update the "Dine-in" attribute to True or False. Supported options for your restaurant will be denoted by a "✓" while non-supported options will feature a "x" beside them.
Google has rolled out these 3 new Google My Business attributes for restaurants to better serve and inform their customers. Be sure to update your restaurant listings so viewers may see new operations easily via Google Search and Maps.
If you're having trouble or with Google My Business seo optimization let us know! You can contact us using our form and let us know how we can be of service.