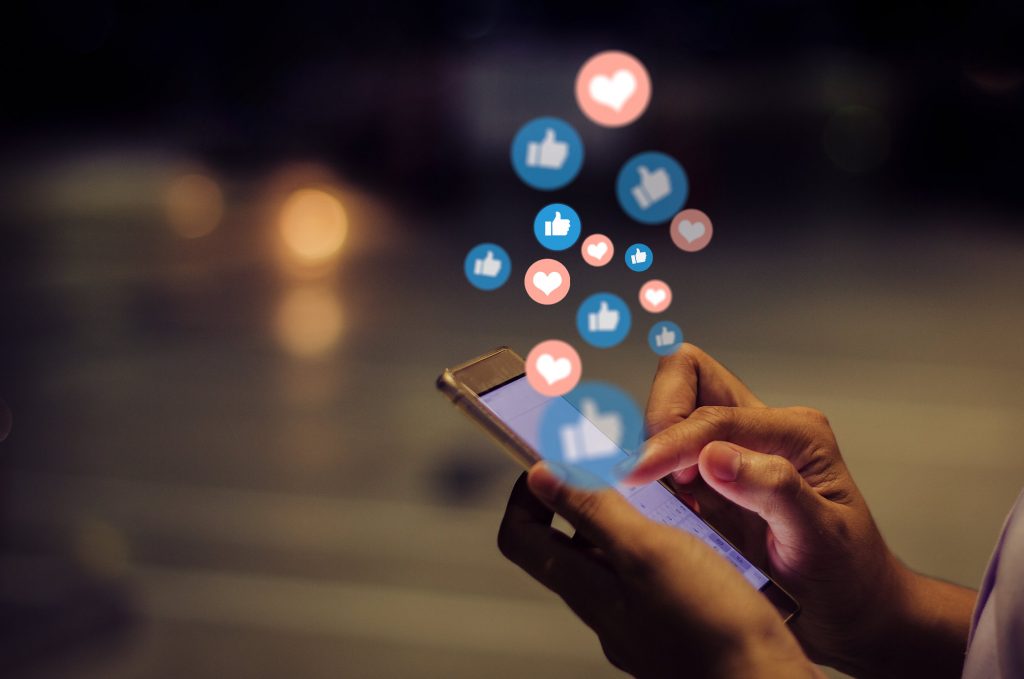 Every business today should have a social media strategy. A social media presence allows you to connect to followers more intimately, building your brand while also improving the customer experience.
Posting without a strategy, however, is inefficient and won't lead to anything. Creating a social media strategy is crucial to your brand's success across any platforms you use.
Creating a Social Media Strategy
While every platform has its benefits, not every one is right for your brand. Choose which works best for you and build a strategy for those. We're giving you 5 tips for creating a social media strategy:
Build an Authentic Brand on Social Media
Authenticity is one of the most important aspects of social media for your business. If you're delivering uptight and sales-y content you won't be engaging with your followers half as much as you could be. Take a step back and look at your brand from a consumer point of view.
Do you want to be constantly sold on products you may not be interested in? The most successful brands have social media strategies focused on authenticity and the customer experience. Be a resource, not just a catalog.
Here are a few ways to build a successful authentic social media presence for your business:
Actively respond to comments on your ads and organic posts like a normal person, not a robot.
Give responses that facilitate a dialogue instead of a simple "thank you" and nothing else.
Encourage customers to share their experiences with your products or services with user-generated content. It's a great way to engage with customers and create a dialogue around your brand. Social proof goes a long way.
Focus on how to make each post attention-grabbing and authentic. Users likely aren't entire Instagram feed at once so it's important to make each post tell a story.
Social media post images don't have to be professionally perfect but need to be pretty. Pretty content draws the eye and is more likely to capture user attention.
Work With Social Media Platform Algorithms, Not Against Them
As social media platforms change their algorithms it's not uncommon to feel like they're working against your business and making an organic social media strategy obsolete. While it is true a paid social strategy is helpful (and arguably necessary for some businesses) in tandem with organic posts, social media algorithms aren't out to get you.
These algorithms change to optimize for user experience. After all, if you're approaching your brand from a customer point of view, aren't you concerned with the overall experience? Of course!
Instead of fighting a losing battle and trying to make old social media strategies for your business work, here are a few ways to learn how the updates function and use them to your advantage:
Publish engaging social media content. Social media should be about building a connection with users and engaging with them to create a dialogue. Irrelevant posts could be labeled as spam and lose out on organic reach potential.
Identify which type of social media post performs the best on which platform for your business and create more of those! The more engagement you receive, the more organic reach you gain and the better brand recognition you start to build.
Add value to the user experience. This goes back to publishing engaging content but continues further to say create content people want to take the time to read and share. Be a resource they care about.
Use Stories to Test Out Content
Instagram and Facebook Stories are great spots to try out new social media post ideas for your business. Since they disappear after 24 hours, you can test different delivery methods of the same message to see what performs best then migrate that Page Story in a Feed placement.
You can also use mixed media types in Story placements to see which works best for you. Try posting videos, single images, carousel images, graphics, or quotes and see how each resonates with your following.
Prepare a Social Media Strategy for the Future
Learning how to create a social media strategy for your brand is more than thinking about today. When creating a social media strategy consider the future. The biggest successes come to brands who know what works today and plan for upcoming trend shifts.
A few things to consider now while developing a social media strategy are:
Video is bigger than ever. People respond to visual storytelling. The rise of TikTok and YouTube's continued popularity mean the growth of video (and micro-video) isn't slowing down anytime soon.
Human instinct can't be fully replaced by AI-backed marketing automation. While AI grows better and better, there are still some things about human experience and intuition when making decisions for your brand that are unbeatable by technology.
Facebook and Instagram continue as leaders of the pack. As Facebook puts more emphasis on Facebook Live and continues to expand at targeting capabilities, it will continue to produce incredible results. The fact is the sheer amount of data Facebook has collected on its users is what makes it so effective.
Using Social Media Tools & Apps
There are loads of free and paid social media apps and tools out there you can integrate with your social media strategies. Here are six on our ever-growing list of favorites:
Creating a social media strategy for your business is crucial to building your brand's social media presence and reputation. There's always room for a little trial and error, but implementing a forward-focused social media strategy will engage your followers more and cement your brand as a resource. Be relevant, seek to add value, and remember to consider how your brand comes across from the user's point of view.