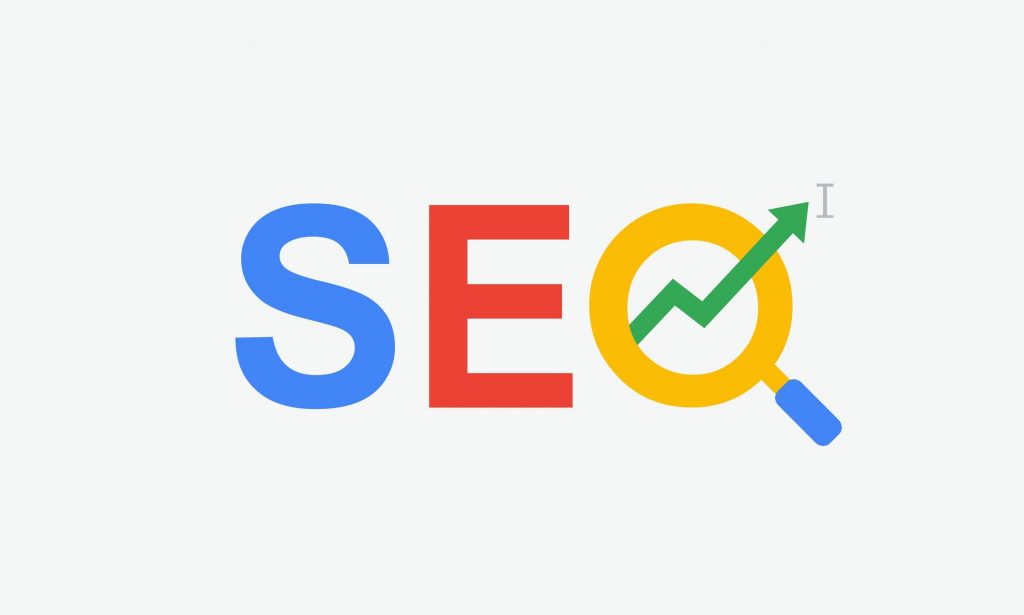 If you've found some SEO techniques that have worked well for you then perhaps it's time to consider scaling up your SEO strategy to continue obtaining more leads and customers for your business. Before you invest your time and money into scaling up, however, it's essential that you create an actionable plan regarding which SEO strategies you want to implement.
4 Ways to Improve SEO Strategy
We're examining 4 ways to improve SEO strategy for your business and build on your brand's success:
Start With Proper Keyword Research
Different businesses will benefit from different keyword approaches. For example, an e-commerce site will want to focus on generating sales while a service business will center on generating leads to sell their services to potential clients. This is why performing keyword research with customer intent in mind is essential to scaling up SEO for your business.
Already have high-performing content? Using your analytics platform you can see which pages are generating the most site traffic. Since these pages are already ranking for keywords visitors are using for their search, search engines have deemed them relevant and useful.
Expanding the content on those pages and adding in more relevant keywords can increase the keywords matching the search intent of your site visitors. Work smart, not hard!
Beyond expanding on content generating site traffic already, consider which pages are performing best and create new content around the same central topic. Using internal links from the original content to the new pages will help site visitors continue organically through your site and help search engines more easily identify your new content.
Finally, when you're doing keyword research for your site, find and use keywords with a Call To Action (CTA). If you want more people to buy your products, identify keywords with volume that matches buyer intent for those products.
Looking to improve site traffic to your services pages? Consider how you word your searches for solutions to your problem and identify actionable keywords for how to solve that problem.
Create Evergreen Content
Evergreen SEO tactics for site optimization are those that will take priority even as time passes and SEO practices evolve. When you're looking to scale SEO for your business, evergreen content will get you the best ROI in the long-term. As SEO evolves, it's evergreen content that will always remain relevant. Some ideas for evergreen SEO tactics are:
Writing optimized content that will remain relevant, useful, and accurate for many years (hence 'evergreen')
Ensuring your content is always relevant to your ideal customer and representative of your brand
Firming up site architecture integrating target keywords into your pages
Optimize for Search Intent
Keeping your site visitors on your site longer and browsing through more of your content should always be a goal of your SEO efforts. It shows search engines that your content is valuable and matches the search intent of people visiting your site.
With recent updates to Google's algorithm, matching search intent has become more important to SEO than ever before. It's not just about using keywords, but knowing what the top results show the intent of those keywords to be.
Focusing on creating content matching customer intent also makes for satisfied website visitors. Creating customer-focused content that is easily shareable will bring even more new site visitors as your content reaches new eyes.
As you optimize your site for intent to increase SEO efforts for your business consider:
Implementing content strategy to create relatable content matching search intent to make for happy site visitors and reflect positively to major search engines
Providing additional resources or content relative to site visitor interest to be useful to them
Using internal links to organically move site visitors through your site, keeping them there longer and allowing search engines to crawl and index your content more frequently
Making sure your website is user friendly and easy to navigate to improve the overall user experience
Firm Up Your Site Architecture
Don't forget the importance of what's going on behind the scenes when looking for ways to increase SEO efforts for your business. Undervaluing technical SEO factors to help with crawling and indexing is a mistake there's no reason to make.
When you're looking for ways to scale up SEO efforts for your website you want search engines to be able to crawl and index content quickly.
Since search engines track how long users spend on your website from organic search results, build your site architecture to keep your site visitors in mind. Creating a positive experience navigating your website will keep visitors there longer and boost your site's authority in the eyes of search engines.
This means having a primary navigation that allows visitors to quickly and easily access other areas of your site without having to hunt around. Internal links with contextual anchor text that take site users to relevant pages improves the user experience and keeps them on your site longer.
Putting a CTA at the end of each page that will take users to another page with relevant information that matches intent is a great way to organically move users through your site. Adding breadcrumb navigation to allow users to go back to where they came from easily is another great way to firm up site architecture for SEO.
Nobody likes to have to re-navigate your entire site to review a previous page so simplifying navigation all around is deeply beneficial.
An Overview of Scaling Up SEO for Your Business
Creating a plan for implementing your SEO scaling strategy is paramount to its success. SEO is a long-game investment so results are not always immediately visible. Know how much time and money you have to commit to improving SEO efforts for your business before embarking so there are no surprises.
Additionally, not every SEO tactic you try will work. That doesn't mean you shouldn't try to push the needle, but keep room for adjusting your SEO strategy. That said, if something is working, keep doing it!
Scaling SEO efforts for your business is about more than ranking for a few keywords. It's about the big-picture for your business: growth of organic site traffic leading to increased revenue. Tailor these ways to scale SEO efforts to fit your website and see how it pays off.
If you are looking for help implementing an SEO strategy for your business check out our approach to SEO here.
While you're here, read about how link building is still important for SEO!